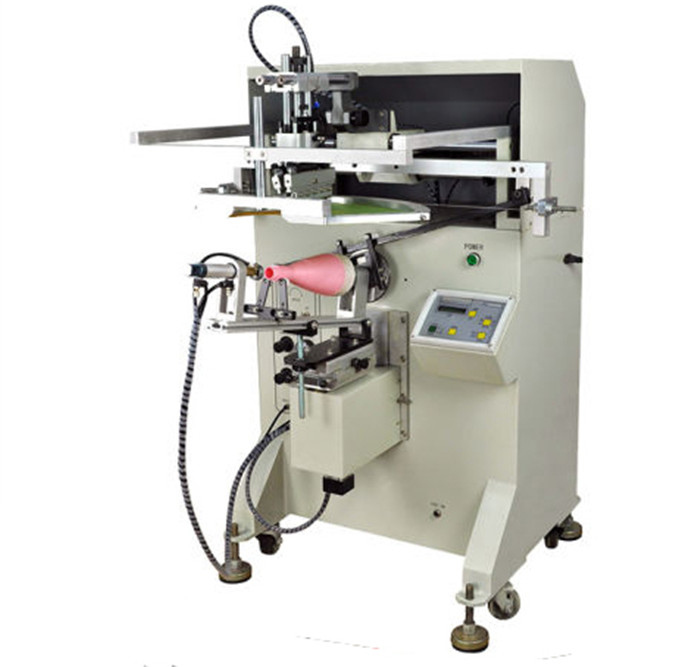 BASIC INFO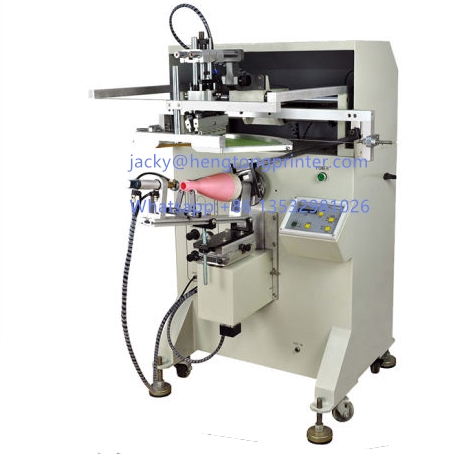 Tags : Baby Bottle Screen Printing ,Cosmetic Bottle Screen Printing ,Baby Bottle , Cosmetic Bottle , Medicine Bottle Screen Printing Production Line
Conical Bottle Screen Printing Machine , Conical Silk Screen Printing Machine ,Pharmaceutical Bottle Screen Printing, HDPE LDPE Bottle Printing, PET PP Bottle Printing, Cosmetic Bottle Screen Printing,Bottle Silk Screen Printing Machine , HDPE,LDPE , PP, PET ,PS Silk Screen Printing Machine , Bucket,Lid ,Ampule , Syringe Silk Screen Printing Machine , Glass Bottle Silk Screen Printing Machine ,Semi Auto Silk Screen Printing Machine For Cosmetic , Pharmacy, Food , Stationery
Introduction:
This machine is called "multi-purpose machine" as it can printing on almost all shaped containers,such as :Conical ,round,oval etc.
This machine is widely applicable to print pictures & words on the container surface in cosmetic, medicine, food, electric appliance, toy, cabinet and many other fields.
■ Micro computer controls all functions and actions to ensure high degree of automation and easy operation.
■ four-digit automatic counter inside setted
■ The printing stroke and speed are adjustable to ensure different requests.
■ The title angle of working table can be adjusted slightly up-and-down, left-and-right and level.very convinient to calibrate.
■ Printing & ink-return are controlled by pneumatic system with pressure adjustment function.
■ Steady micro computer controller.
■ Bright & clear blue monitor to show machine status at any time.
■ High qualified 'AUTONICS' sensor & perfect error alarm system.
■ Convenient foot switch, easy to operate and maintenance.
■ Use Light and strong alloy die-casting components & exported wearable bearing & spindle sleeve.
■ Use SMC、FESTO and other international famous brands as pneumatic parts.
■ Separated speed control for printing and ink-return
Technology data:
◆ Max printing diameter:≤120mm
◆ Max printing length:≤250mm
◆ Fastest printing speed:800pcs/hour
◆ Adjustable height of worktable:100mm
◆ Power supply:AC220V 50/60Hz 50VA
◆ Air pressure:4~6bar
◆ Machine size:820mmx1000mmx1280mm
◆ Machine weight:145 kgs
Video: