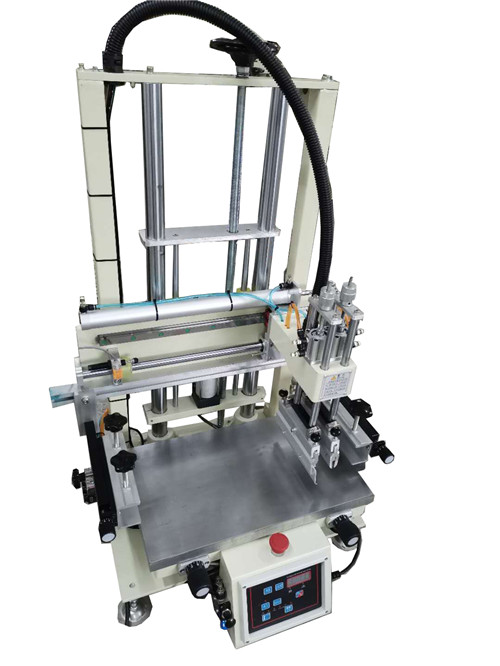 BASIC INFO
Hightern Desktop Semi Auto Screen Printing Machine For Flat (HT-4060FVH)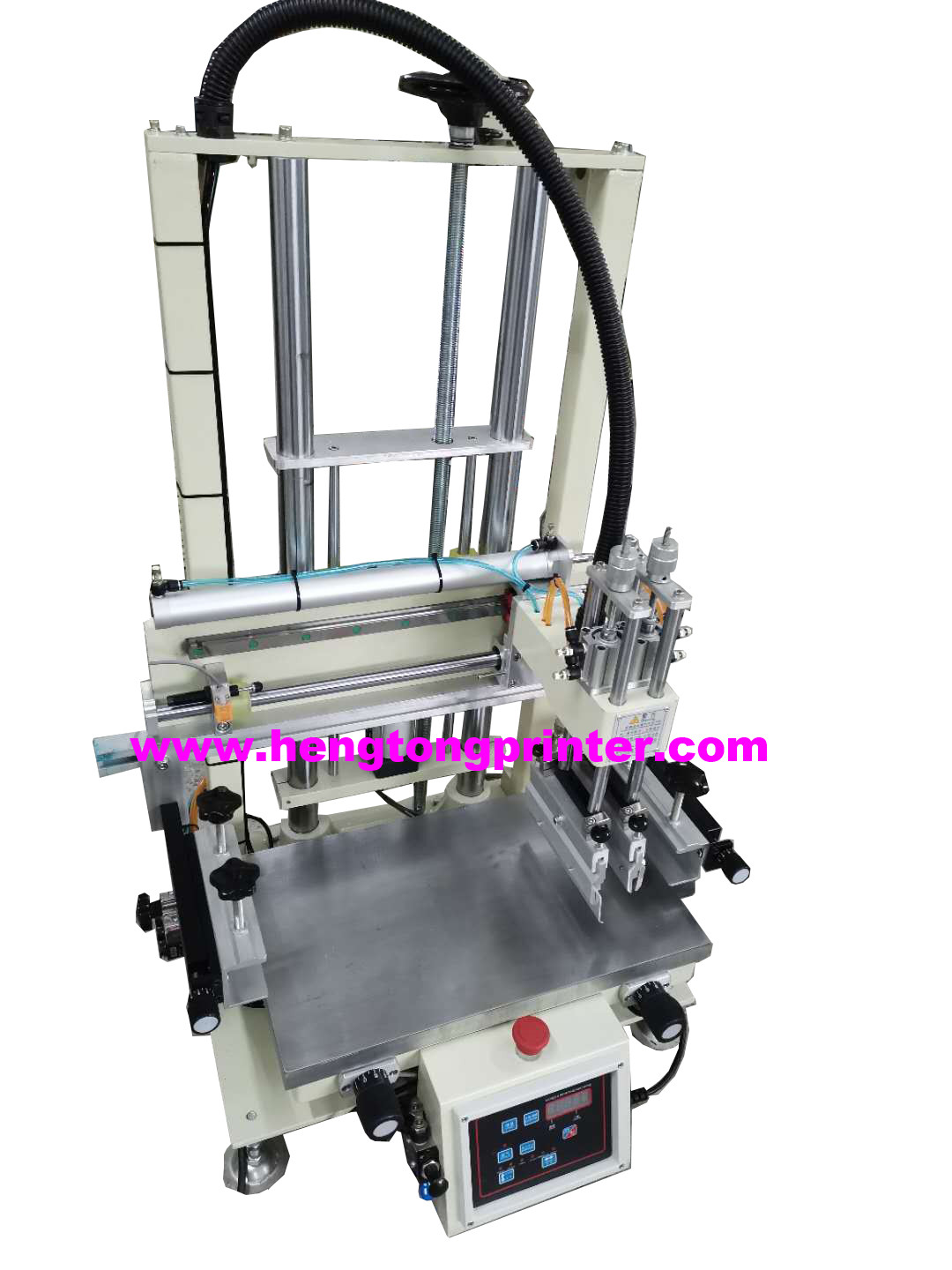 Description:
1. HT-3050VH is especially designed for thin and flat surface material , with vacuum which can absorb the workpiece firmly without any movements so as to make high-precision printing .
2. HT-3050FH is especially designed for the flat surface material with high-precision , correct overlapping and easy for loading and unloading with high efficiency .
Main parts:
■ Micro computer controls all functions and actions, high level of automation and easy operation.
■ Four-digit automatic counter
■ Adjustable printing stroke and speed, can meet all different printing requests..
■ The title angle of working table can be adjusted slightly up-and-down, left-and-right and level. very convenient to calibrate.
■ Printing & ink-return are controlled by pneumatic system with pressure adjustment function.
■ Steady micro computer controller.
■ Bright & clear blue monitor to show machine status at any time.
■ High qualified 'AUTONICS' sensor & perfect error alarm system.
■ Convenient foot switch, easy to operate and maintenance.
■ Use light but strong die-casting alloy components & imported wearable bearing & spindle sleeve.
■ SMC、FESTO and other international famous brands as pneumatic parts.
■ Separated speed control for printing and ink-return
Technical Parameter:
◆Max printing size : 300mm×500mm
◆Working Table size : 400mm×600mm
◆Max printing thickness : 400mm
◆Max printing speed : 1000pcs/ hour
◆Power supply : AC220V 50/60Hz
◆Rated power : 450W
◆Air pressure : 5~7 bar
◆Machine size : 500mm×700mm×1050mm
◆Machine weight : 70kg